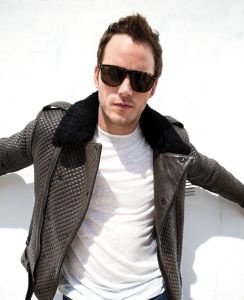 With the latest Guardians of the Galaxy Vol. 2 sailing into cinemas next week, I'm reminded of the time that I had lunch with Chris Pratt. The venue was a tiny bakery café called La Conversation — right across the street from the unassuming bungalow where Chris lived when he first came to Hollywood.
Guardians of the Galaxy Interview
I had just interviewed him about the first Guardians of the Galaxy for Prestige magazine — mainly if he was freaked out about having to carry a $200-million "tent pole" movie for the first time in his career. And after, rather than rush off to some other appointment like so many Hollywood types, he asked me if I wanted to have lunch with him. Who's going to say no, right?
Tables Turned During Lunch
So our conversation continued for another hour or so. And the most amazing thing about it was how Chris turned the tables — started asking me about my life, the writing profession, did I have a daily routine, did I ever get writer's block, that sort of thing. Genuinely interested. With all the interviews I've done with celebrities over the years, I'd never had that happen before. And I came away from the lunch thinking that, like everyone says, Chris really is the nicest guy in Hollywood. Here's the article.