I've been waiting beneath a eucalyptus tree for the better part of an hour at a place called the Koala Conservation Centre on Phillip Island in the deep south of Australia. Watching a mother koala and her infant, cute as can be, lounging around and chomping leaves. When all of a sudden there's a blur of action. Or more like slow motion. After all, we are talking koalas – the only animal that may be slower than a sloth.
The baby gradually makes her way down the tree trunk and onto the elevated wooden walkway on which I am standing. So close I could literally reach out and stroke her thick gray coat. Every so often gazing up at me with big golden eyes – no doubt wondering what sort of koala I am – before she reaches the trunk of another tree and starts her unhurried ascent.

Cruising the Victoria Coast
The koala reserve is my first stop on a weeklong drive along the coast of Victoria state from Phillip Island to the western end of the Great Ocean Road. But it sets the pace for a journey that will include much more wildlife (at much closer range) than I ever expected, and scenery like I've seen nowhere else in the Land Down Under.
Phillip Island is also famed for penguins, which isn't all that surprising when you consider that it perches at Australia's southern end, with nothing but Tasmania between its golden sand beaches at the Antarctic.
About 30,000 darling little fairy penguins call the island home. They spend their days fishing offshore and amble back onto the beach right after sunset each night in a spectacle called the Penguin Parade. Mostly this happens on isolated strands, but one particular beach has been outfitted with boardwalks and huge overhead lights for watching the penguins shuffle ashore to their nests.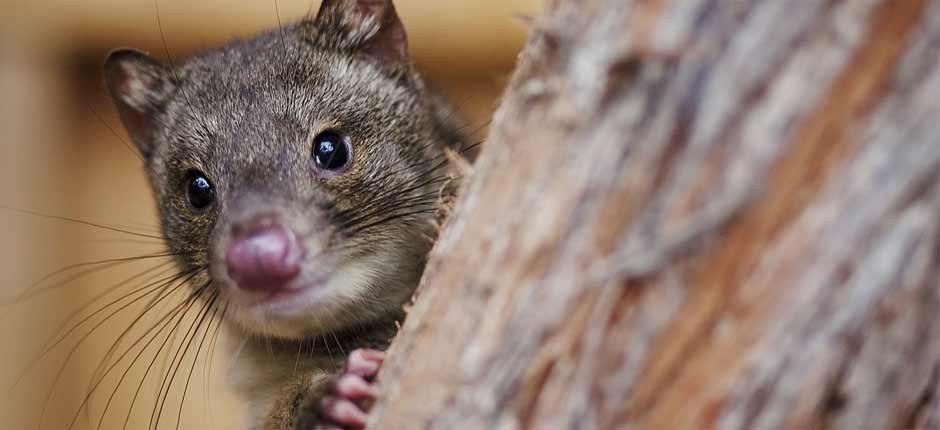 Down the Great Ocean Road
Leaving the koalas behind, I drive down the Mornington Peninsula and hop an hour-long ferry across Port Phillip Bay to the start of the Great Ocean Road, a 227-mile (365-km) jaunt along one of the most spectacular stretches of coastline in the southern hemisphere. An winding along the edge of cliffs, around the edge of turquoise coves and through deeply wooded river valleys, the highway is both a feast for the eyes and an incredible feat of engineering that was carried out by veterans returning to the Melbourne area after World War Two.
Next stop: Torquay. Where Australian surfing was born in the 1950s. Hometown to Quicksilver and Rip Curl, both world famous names in surf fashion, and location of the Australian National Surfing Museum, best of its kind I've seen anywhere on the planet.
Then I'm on the road again, craning my neck at every viewpoint, counting my lucky stars that I'm using digital instead of film, wandering how such a gorgeous place could fly beneath the radar for so long. Aussies have long been drawn to the Great Ocean Road, but foreign visitors have only recently discovered its manifold delights, a place that's every bit as awesome as Ayer's Rock or the Barrier Reef.
Bottle-Feeding Baby Wallabies
I overnight at an offbeat place called the Conservation Ecology Centre at Cape Otway, a national park lodge that doubles as a scientific research station and refuge for orphaned animals. Comfy rooms, great food, incredible Australian wines, bottle-feeding baby wallabies at the crack of dawn.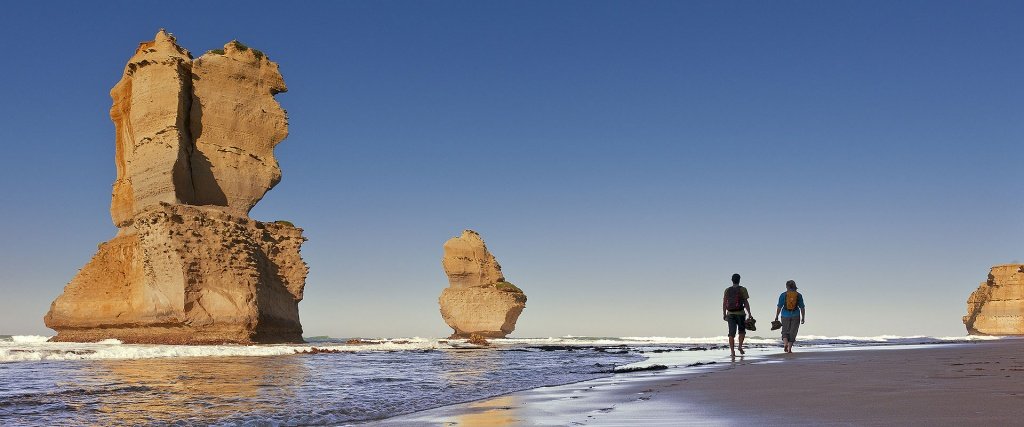 And just when I think it can't get any better, I reach The 12 Apostles – towering sandstone spires that rise from the turquoise waters of the Shipwreck Coast. Trails take me to the edge of cliffs and beaches at the bottom of the geological oddities. But I also splurge on a helicopter ride, nothing but a thin bubble of glass between me and the awesome scenery.
Victoria Coast Travel Tips
How To Go
Qantas offers daily flights from around Australia and around the world to Melbourne, jumping off point for self-drive journeys along the Victoria coast.
Where To Sleep
Great Ocean Ecolodge: Comfy wilderness digs at the Conservation Ecology Center and a chance to venture into the bush with researchers to help save endangered species.
Clifftop Boutique: One of the few places to stay on the island's wilder south coast, this B&B offers sweeping views of Smiths Beach, Pyramid Rock and the Bass Strait.
Peppers Moonah Links: This modern minimalist resort atop the Mornington Peninsula isn't just for golfers; check out nearby Peninsula Hot Springs for a soak, massage or other soothing treatment.